Validate specific elements

What elements can you trust?
Are you seeing some elements that are important to you? But you are not sure if they are real?
Understand how to handle elements with interfering spectra, for example: Ag and Sn; Co and Fe; Ba, V and Ti.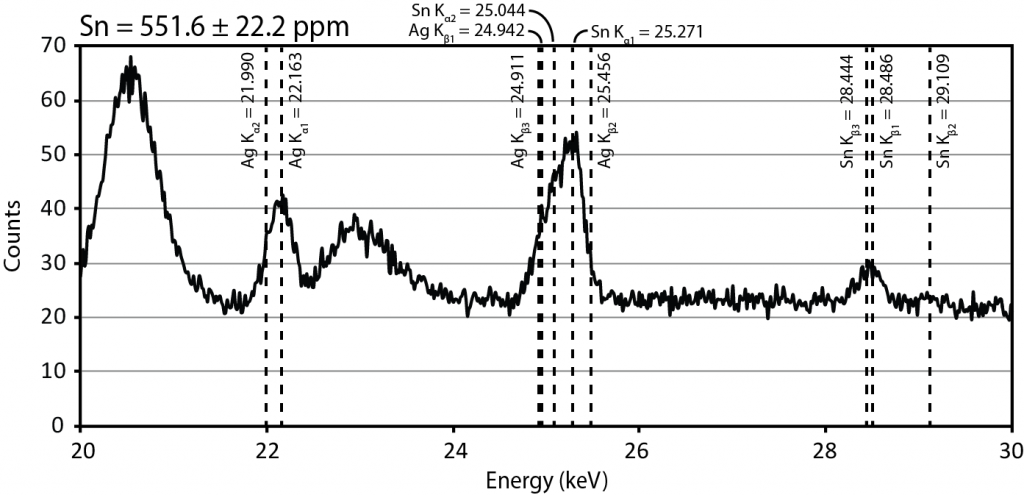 Spectra showing Ag and Sn peaks from a pXRF instrument with a Ag tube for a sample with 552 ppm Sn. Note peak overalps around 25 keV; modified after Sterk et al. (2018).