RSC has a reputable client base with clients ranging from small explorers and private companies to large mining houses and publicly listed companies.

BARRICK
RSC managed several of Barrick's drilling programmes and assisted with exploration and feasibility programmes in Western Australia.

OCEANAGOLD
Oceana engaged RSC to assist with reconciliation, resource estimation, sampling programmes and laboratory reviews.

B2GOLD
Through their Philippine-based subsidiary, B2Gold engaged RSC to conduct a review of the existing pit mapping and reconciliation processes at the Masbate Gold Mine. RSC is providing ongoing follow-up services to help mine staff optimise their operations.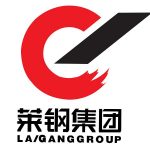 PNZR
Pan New Zealand Resources has engaged RSC to undertake exploration management of their iron sands project in Taranaki, New Zealand.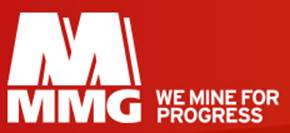 MMG
RSC supported MMG with their Golden Grove project, an underground and open pit base and precious metals mine located in Western Australia's Mid-West.

RNRA
RSC has been engaged by the Rwanda Natural Resources Authority to undertake exploration projects for base metals, REE, gold, Sn/W/Ta/Nb mineralisation. Our teams, up to 50 in size have been undertaking mapping, soil sampling, geophysical data collection, geological reviews and trenching of several large areas in order to further delineate targets on some exciting ground in this fantastic country.

ST BARBARA
St Barbara engaged RSC for structural geology mapping support and training for company geologists at one of its Pacific operations.

AVALON
RSC has supported Avalon Minerals with the management and drilling programme of their Viscaria Copper-Magnetite Project located in the Arctic Circle, Northern Sweden.

SOLID ENERGY
RSC has worked with Solid Energy on the West Coast of New Zealand with exploration of a coal resource, which involved a large helicopter supported drilling programme.

CHATHAM ROCK PHOSPHATE
Chatham Rock Phosphate engaged RSC for resource estimation services for its marine rock phosphate project off North Island, New Zealand.

STONEHENGE
Based out of Seoul, South Korea, RSC assisted Stonehenge Metals on their Yokwang, Gwesan and Kolnami uranium projects.

ORION GOLD
RSC provided review and evaluation services in Australia to Orion Gold NL for prospective project acquisitions.

REPUBLIC GOLD
In Chimoio and Mancia area, Mozambique, RSC assisted Republic Gold with putting together their exploration programme aimed at expanding their operations.

DE GREY MINING
Based out of Kamo in New Zealand's winterless North RSC provided De Grey Mining with an exploration team for their exploration project.

AUZEX
Auzex enlisted RSC to aid with resource reviews, QAQC studies, exploration programme management and contracting services in Australia and New Zealand.

INDEPENDENCE GROUP
RSC geologists assisted IGO with exploration for gold in the Northern Territory, Australia.

RESOLUTE MINING
RSC supported Resolute Mining on their Syama Gold Project, located south of Mali, West Africa.

ANOVA
RSC managed a remote exploration team and provided consulting services to Anova Metals on a rare earths exploration programme in Mozambique

SNOWDEN
RSC teamed up with Snowden on iron ore exploration and resource definition drilling programmes in Western Australia.

SIGNATURE METALS
Signature Metals Limited commissioned RSC to provide resource estimation services for its subsidiary in Ghana, Owere Mines.

SELACOR
Working out of Nampula, Mozambique RSC assisted Selacor with an early stage exploration and feasibility programme.

ASIA MINOR MINING
RSC provided high end consulting to Asia Minor Mining on several extensive epithermal-style gold & silver deposits in western and central Turkey.

KINGSGATE
RSC assisted Kingsgate (formerly Dominion Mining) with several drilling programmes in Western Australia and a silver exploration programme in NSW.

BULLABULLING GOLD
RSC supported Bullabulling Gold on their pre-feasibility study in preparation for mine and gold production on their Western Australian site.

AFRICAN STELLAR
RSC supported African Stellar with gold exploration and alluvial mining activities in Ghana and assisted with high-level resource appraisals in other African countries.

WHETSTONE
RSC provided Whetstone with several NI 43-101 project reviews in Zimbabwe. We further provided exploration programme planning and managed several desktop studies.

CLARITY CAPITAL
Clarity Capital owned the Klipwal mine in South Africa where RSC provided a full project review, data digitising, 3D fly-through and marketing portfolio within a 6 week time frame for a project for which only a few paper maps were available. This project is one of the testaments to RSC's ability to make things happen under rough conditions, tough deadlines and against the odds.

DURATION
Duration owns the Vubachikwe Mine where RSC carried out a substantial data compilation, digitizing and mineral resource estimate. The efficiency of this large mine was also significantly enhanced by a programme of grade control optimisation.

KENT
RSC assisted Kent with exploration for gold both on the West coast of New Zealand, and in Western Australia.
Other clients include: