Portable XRF Instrument + Operator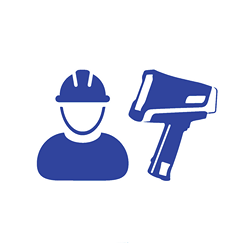 Hire trained and qualified operators to accompany our pXRF instruments.
RSC's operators are experienced and can easily implement the ideal workflow
for your specific needs.
RSC takes care of the pXRF calibration, maintenance, transport, insurance, and health and safety requirements.
Cost-efficient way to collect pXRF data using an experienced and
knowledgeable operator on discounted bundled rates.