Mining and Exploration Geologist Employment Index: Fall Arrested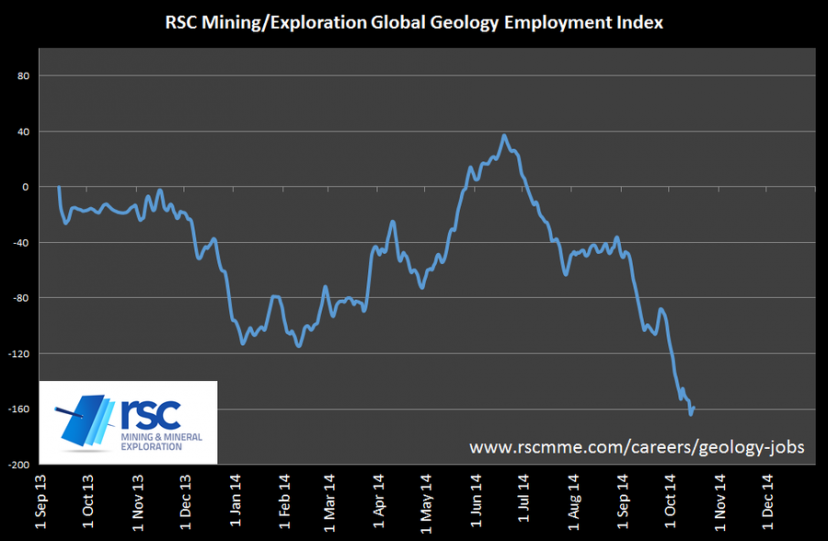 This week there has been a slight pause in the downward trend of the RSC Mining and Exploration Global Geology Employment Index.  After suffering a 43% fall in the number of job vacancy advertisments since June, advertisers have increased their activity by 5% over the past week.
Leave a Comment
Your feedback is valuable for us. Your email will not be published.