Steady Upward Movement in Geology Employment Demand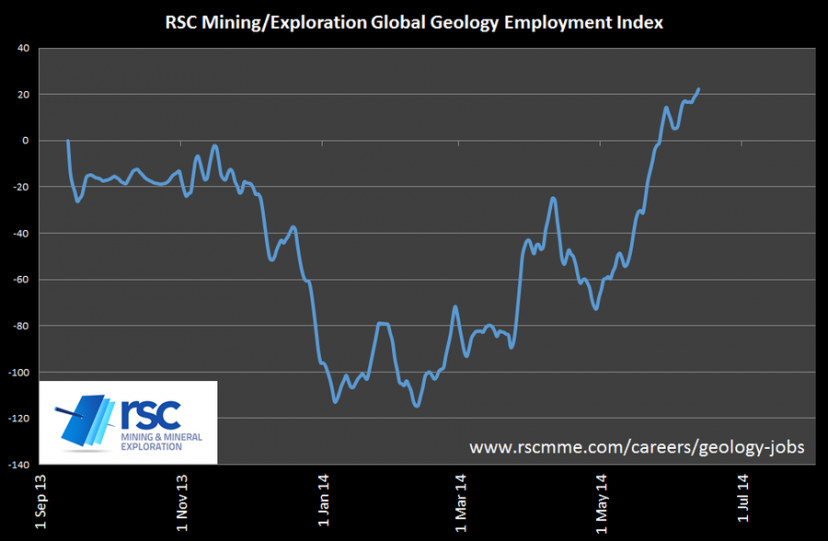 The RSC Mining and Mineral Exploration Geology Employment Index continued its steady upward progress this week.   Underlying advertisment numbers have increased 2% from a week ago and while the situation is still difficult for many in the industry it's a relief that for now we've moved past the doldrums of the first quarter of 2014.
Geologist Employment in Australia has been on the decline since late April. The AIG employment survey recorded a steep overall 19% unemployment at the end of December 2013 (see the results here) and based on our numbers we don't see that number having changed much in the last 6 months. Exploration expenditure in Australia has also dropped from $612M to $536M to $488M in the last 9 months.
Most activity seems to be happening in Africa, especially in the last month or so.
Leave a Comment
Your feedback is valuable for us. Your email will not be published.