New Geologist Job Index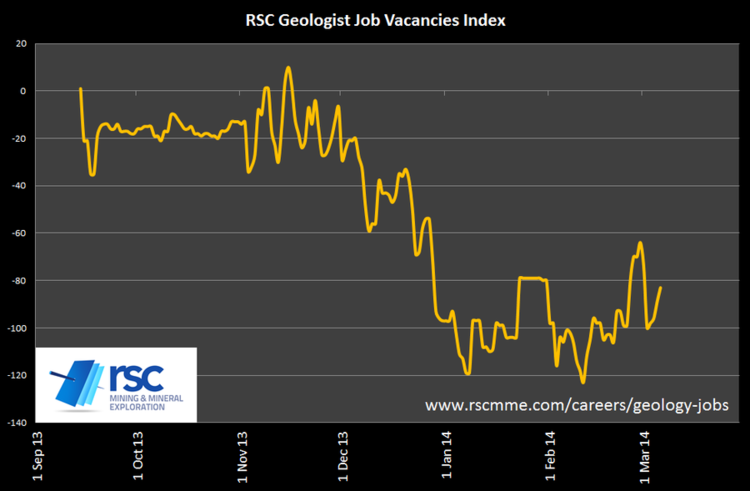 RSC has been monitoring worldwide vacancies for geology jobs since September and has generated an industry employment index. The data is of interest to a lot of our clients as well as job seekers and industry service providers so we've decided to make our index public.  Various streams of employment data have been weighted to produce  the index and while we can't give away all of the workings of the 'black box', you can still make some useful observations with it:
if the chart is trending downward then the employment situation is probably getting worse for metallic metals geologists;
if the chart is trending upward then that suggests a surge in industry operational activity;
if the line increases and remains above zero then geologists are more in demand than they were in September 2013.
Updates are provided weekly. We encourage discussion on the topic.
Leave a Comment
Your feedback is valuable for us. Your email will not be published.