AN OCEAN MINING DISPUTE OFF MEXICO'S BAJA CALIFORNIA COAST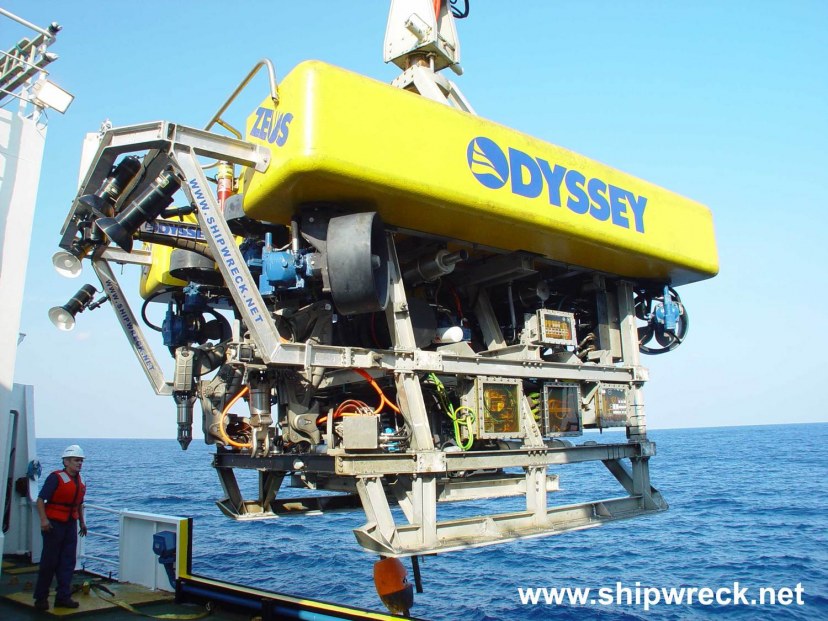 Source: http://www.mexidata.info/id4098.html
Conflicts over mining in Mexico now extend offshore. On the Baja California peninsula, a proposal to mine underwater phosphate sands has generated environmental controversy; inspired a legal complaint against mining opponents some compare to activist-chilling SLAPP suits in the United States; and provided yet another test of press freedom in Mexico.
The battle is over a plan by Exploraciones Oceanicas, an affiliate of Florida-based Odyssey Marine Exploration, to dredge tens of thousands of acres of the "Don Diego" deposit off the state of Baja California Sur for phosphorites used in the manufacture of fertilizers many environmentalists blame for widespread contamination across the globe.
The Mexican anti-mining network Rema further opposes the proposed 50-year project on the grounds that it would reap negative consequences for endangered whales and sea turtles, as well as violate the rights of local fishermen. Rema demands that the Federal Secretariat of the Environment and Natural Resources (Semarnat) deny the necessary legal permit for the planned, massive underwater mine.
According to the Mexican Center for Environmental Law, 40 percent of the fishing in Baja California Sur is carried out in the area envisioned for the mine.
On its website, Odyssey Marine Exploration defines its mission as "…finding lifesaving medicines, fertilizers that help feed the world, and life-sustaining freshwater to nourish arid climates as well as give us a glimpse into forgotten moments in history."
In terms of the Baja California project, Odyssey Marine Exploration contends that its product could help fertilizer-starved Mexican agriculture produce more food and even turn the country into a phosphate exporter.
"A stated key focus for Mexico's President Peña Nieto is his national crusade against hunger (SinHambre), and central to this initiative is for Mexico to identify and secure lower cost sources of fertilizer," the company notes in a statement on its website.
In a counter-attack, Exploraciones Oceanicas is pursuing legal charges against project opponents based on an obscure law, Article 253 of the Federal Penal Code, which defines an action that adversely impacts the national economy as a crime punishable by hefty fines and a prison term ranging from three to ten years.
The charges were filed with the federal attorney general's office against Mexican journalist Carlos Ibarra; four current and former associates of the Puerto Chale Cooperative Society, a fishers' coop; and Ryan Morris, president of Meson Capital, a San Francisco-based hedge fund. Previous to the current battle, Morris had made critical comments about Odyssey Marine Exploration's financial status.
In an interview with the Mexican press, Luis Manuel Guadarrama, legal representative for Exploraciones Oceanicas, likened opponents to extortionists and opportunists out to defame the company and undermine an important investment. The attorney said Mexican legal authorities had reason to extradite Morris from the United States.
Insisting that Exploraciones Oceanicas was "complying with all the requirements demanded by the law," Guadarrama called the soon-to-be more than 3,000 page Environmental Impact Assessment (EIA) prepared by the company "one of the most complete and robust that has ever been made here."
Last week Odyssey Marine Exploration announced a strategic financing and investment deal with Mexican mining giant Minosa, worth more than $100 million, as part of a new partnership dedicated to offshore mineral and resource exploration.
Journalist Ibarra earlier published a report on the Baja California news portal BCS Noticias, alleging that Exploraciones Oceanicas had drilled 360 exploratory holes without the permission of environmental authorities.
The case against Ibarra has drawn the attention of Article 19, the international press freedom organization.
"The legal complaint is unique in Baja California Sur in that it has the objective of getting rid of the documentation of what is happening with the company and its impacts on the environment," Ibarra told Article 19.
Semarnat Secretary Juan Jose Guerra Abud recognized that the underwater mine proposal has "generated a lot of controversy," but pledged that his agency, the authority responsible for denying or approving the EIA, will soon act on the matter.
——————————
Sources:
Sin Embargo/Zeta, March 14, 2015. La Jornada, March 13, 2015. BCS Noticias, March 5, 2015. El Sudcalifornia, February 26, 2015. Businessinsider.com, November 21, 2013. Article by Linette Lopez. Odysseymarine.com
Reprinted with authorization from Frontera NorteSur, a free, on-line, U.S.-Mexico border news source; translation FNS.
Center for Latin American and Border Studies • New Mexico State University • Las Cruces, New Mexico
Leave a Comment
Your feedback is valuable for us. Your email will not be published.