NEW SEABED MINERALS LAWS ON WAY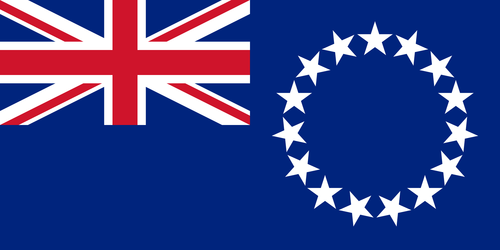 Source: http://www.cookislandsnews.com/national/environment/item/71258-new-seabed-minerals-laws-on-way
The Cook Islands government intends to table new legislation relating to seabed minerals activities in December.
The announcement was greeted with surprise at a recent meeting, the first of three public consultations planned for Rarotonga regarding the forthcoming invitation for tenders from companies interested in exploring the Cook Islands' sea floor.
The government hopes to sell five-year licences to explore the seafloor before entering into the next phase of the process, which deputy prime minister and finance minister Mark Brown referred to as "exploitation".
However, the proposed amendments were not explained and those who asked to see the legislation at the consultation were told they could peruse it, "when it gets tabled".
They're just tweaks," Seabed Minerals Commissioner Paul Lynch said.
Held at Sinai Hall, the meeting was attended by about 20 people, including staff of the Cook Islands Seabed Minerals Authority. CINews CINews listened to audio which was uploaded to social media.
Brown delivered a presentation about the benefits and minimal risks of seabed mining. He said tourism could have a "significant impact on our environment" and seabed minerals represented an opportunity for "our people moving into other sectors in order to earn the income that our country requires".
The Cook Islands is said to have an estimated 10 billion tonnes of manganese nodules, which contain metals such as cobalt, nickel, copper, manganese, titanium, vanadium, and rare earth elements.
Brown said cobalt, a mineral found in large quantities on the Cook Islands' seabed, is presently in high demand around the world because it is used to in smart and green technologies. Its price has tripled in recent years, but the way it is currently being mined is destroying terrestrial environments.
"It's causing concern for a lot of the international companies acquiring this cobalt because it (has) a huge social impact for the people in the Congo who are extracting this mineral," Brown told the meeting.
"International companies are now looking for sources of cobalt which are cleaner, (which) do not have the same social impact and do not have the same environmental impact," he said. "So it puts our country in a great position at this time to take this opportunity."
Brown also mentioned royalties and taxes, diversification of the country's economic base, financial growth, infrastructure development, new economic opportunities, more jobs, more research, and other various benefits of proceeding with seabed mining.
He noted that at present, the Marae Moana Act, passed last year, does not permit seabed minerals activities within the exclusion zones surrounding each island, but there are no other protected areas yet.
Lawyer Brian Mason asked about the likelihood of government owning the industry, referring to the "Toagate" disaster – the secret deal that ended up costing government more than $12 million. Brown said his government was emphasising that Cook Islanders, not the Cook Islands government, should own the industry.
Te Pa Mataiapo Imogen Ingram asked about the wastes generated by extraction and their impacts. She asked also for peer-reviewed scientific papers about best practices for mining.
"I think it's very important that rather than talk vaguely about best practice, we have that information," she said.
"If this process is disturbing terrestrial environments to such a large degree, why wouldn't it have a similar impact underwater?"
"This hasn't been done anywhere in the world," Brown replied. "So we are a world leader in terms of figuring out how this is going to be done."
Jackie Rongo of environmental non-profit Korero O Te 'Orau said the process of amending legislation felt rushed. She said scientists around the world were wary of this kind of activity, which has never yet been undertaken, and that it was vital to exercise caution.
Pressed on whether seabed mining was worth the cost, Brown said: "It's not just about money for us. It's more about the long-term. Money is not the only thing what we're looking at; we're looking at something that's going to help our country, lift our capabilities up, and find a way for us to become more involved in this industry."
Another meeting will be held at the CICC hall in Titikaveka today (Tuesday) and another at the Aroa Nui hall in Arorangi on Thursday, November 8.
Leave a Comment
Your feedback is valuable for us. Your email will not be published.