ODYSSEY MARINE EXPLORATION TO ACQUIRE OCEAN MINERAL PROJECT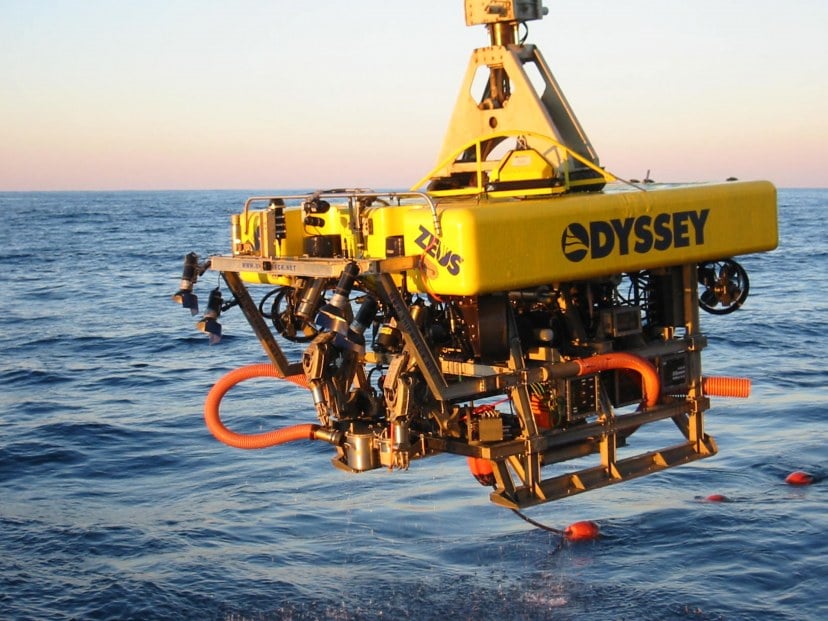 Source: https://www.nasdaq.com/press-release/odyssey-marine-exploration-to-acquire-ocean-mineral-project-20180820-00331
TAMPA, Fla., Aug. 20, 2018 (GLOBE NEWSWIRE) — Odyssey Marine Exploration, Inc. (NASDAQ:OMEX), a pioneer in the field of deep-ocean exploration, has entered into a letter of intent with Seabed Capital LLC (Seabed) to acquire from Seabed an 80% interest in a holding company whose primary asset is an exclusive license for a potentially significant subsea mineral deposit. Total consideration for this acquisition is 250,000 shares of Odyssey Common Stock and an agreement that will pay Seabed a 2.5% net smelter royalty from future mine production.
The deposit has strategic value to Odyssey and adds additional diversification to the company's mineral property portfolio. Previous exploration expeditions resulted in promising high-grade ore samples and the concession is close to other mineral projects with substantial proven value.
"A key value driver for the Odyssey business model is acquiring and developing seafloor mineral opportunities. As we mentioned in our last press release, we have been evaluating this project for some time, and we are pleased that the acquisition can be achieved in a non-cash transaction with the majority of the consideration being a royalty paid from future mining proceeds," said Mark Gordon, CEO and President of Odyssey Marine Exploration, Inc.
"Millions of dollars were invested in development and exploration of the concession area by the current licensee. The data acquired from this prior investment provides important insight into the possible value of this deposit and expedites our development timelines. The expense and time involved in developing a similar property to this level would far exceed the cost of this transaction, and the modest dilutive impact is more than compensated by the potential returns from this project, which we hope to begin working on early next year.
"This subsea mineral concession opportunity has unique advantages. It is rare to be able to acquire such an asset at this stage of development. This investment adds meaningful diversification to our growing mineral portfolio, and we're looking forward to executing the definitive purchase and royalty agreements with Seabed in the near future."
Leave a Comment
Your feedback is valuable for us. Your email will not be published.