ODYSSEY MARINE EXPLORATION EXPANDING MINERAL ASSET PORTFOLIO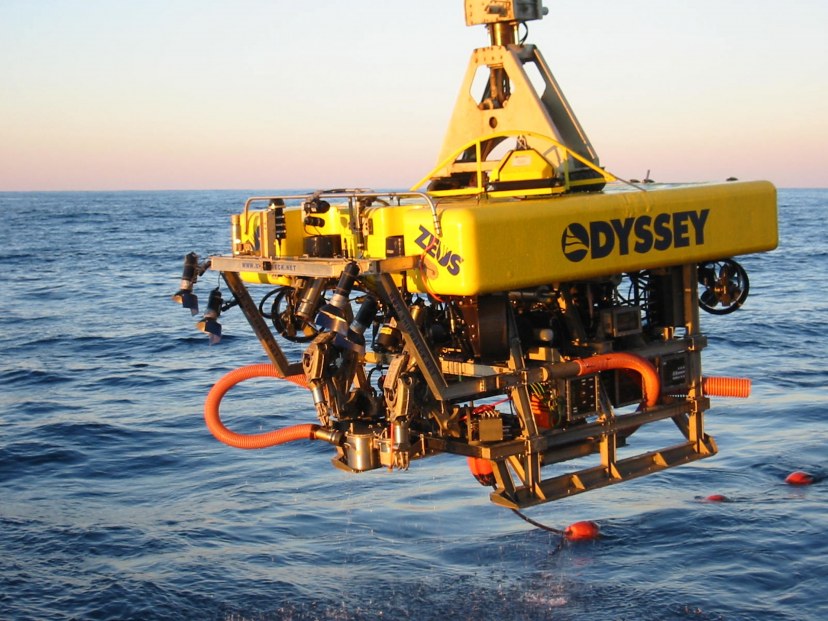 Source: https://www.globenewswire.com/news-release/2019/04/15/1804044/0/en/Odyssey-Marine-Exploration-Expanding-Mineral-Asset-Portfolio.html
 Odyssey Marine Exploration, Inc. (NASDAQ:OMEX), a pioneer in the field of deep-ocean exploration, entered into a share purchase agreement with Seabed Capital, LLC on April 9, 2019, to acquire Seabed's controlling interest in a company that holds a potentially significant subsea mineral deposit in the South Pacific in a non-cash transaction. This transaction aligns with Odyssey's business model of acquiring and developing subsea mineral assets to create near-term and long-term value.
Pursuant to the agreement, Odyssey will acquire Seabed's equity ownership interest in a company that has already conducted significant exploration work on a promising high-value seafloor mineral resource. The ownership interest to be acquired currently represents 80.0% of the target company's outstanding equity interests.  In return, Seabed Capital will receive up to 250,000 shares of Odyssey's common stock and up to a 2.5% net smelter royalty from the target company's future production.
An extension of the target company's license is one of the conditions required to close the transaction. A comprehensive exploration plan has been presented to the government, and public consultation meetings have been held as required in order to obtain the license extension. The matter now sits with the government, and the extension is expected to be granted.
"Significant exploratory work on this deposit has been conducted, and millions of dollars have already been invested by the prior equity holders in this project," commented Mark Gordon, Odyssey CEO and President. "Because Odyssey performed much of the original exploration work on this project under paid contract, we are intimately familiar with the outstanding potential of this resource. We have high confidence that the potential strategic and economic value of this project far exceeds the modest dilutive impact of the transaction, and we're pleased that a significant portion of the consideration being paid is in the form of a royalty from future mining proceeds."
"This project will add a new jurisdiction and new subsea mineral type to our expanding portfolio of mineral assets, which offers powerful diversification to our portfolio and demonstrates our commitment to the execution of our business plan," Gordon continued. "We expect to begin offshore operations within nine months of the closing conditions being satisfied. We are excited to go to work in a jurisdiction that has a demonstrated history in developing and investing in their seafloor mineral resources."
Leave a Comment
Your feedback is valuable for us. Your email will not be published.