NAUTILUS MINERALS – CHANGE IN DIRECTORS AND OFFICERS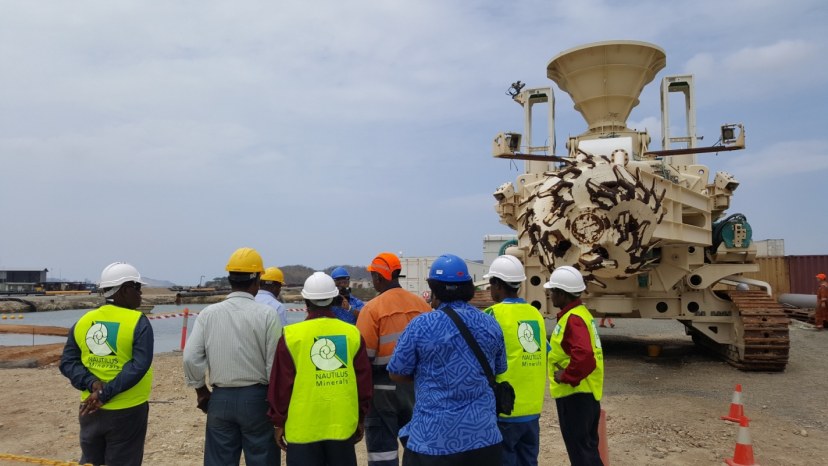 Source: https://www.globenewswire.com/news-release/2019/04/03/1795931/0/en/Nautilus-Minerals-Change-in-directors-and-officers.html
VANCOUVER, British Columbia, April 03, 2019 (GLOBE NEWSWIRE) – Nautilus Minerals Inc. (TSX:NUS, OTC:NUSMF Nasdaq Intl Designation) (the "Company" or "Nautilus") announces that, effective March 29, 2019, four of Nautilus' five directors have resigned. Mr. John McCoach has also resigned as the Company's Chief Executive Officer.
Mr. Tariq Al Barwani remains a director of Nautilus and has appointed the Company's CFO, Mr. Glenn Withers, as Managing Director of Nautilus.
As previously disclosed on March 28, 2019, the Company will be delisted from the TSX effective April 3, 2019.
As previously disclosed, Nautilus filed for, and was granted, creditor protection under the Companies' Creditors Arrangement Act ("CCAA") by the Supreme Court of British Columbia (the "Court"). The Court approved a sale and investment solicitation plan ("SISP"). The SISP had been prepared with input from PricewaterhouseCoopers Inc. ("PwC" or the "Monitor"), the Court appointed Monitor of the Company.
Mr. Al Barwani said, "Nautilus is focused on maximizing the benefit for all of its stakeholders through the SISP. PWC is very capably overseeing the implementation of the SISP." Mr. Al Barwani added, "On behalf of the Company I would like to thank John McCoach and the other departing board members for their enormous contributions."
The Company will report on the outcome of the SSIP in late June or early July, 2019.
Leave a Comment
Your feedback is valuable for us. Your email will not be published.