CHINA FINDS POLYMETALLIC SULPHIDE DEPOSITS IN INDIAN OCEAN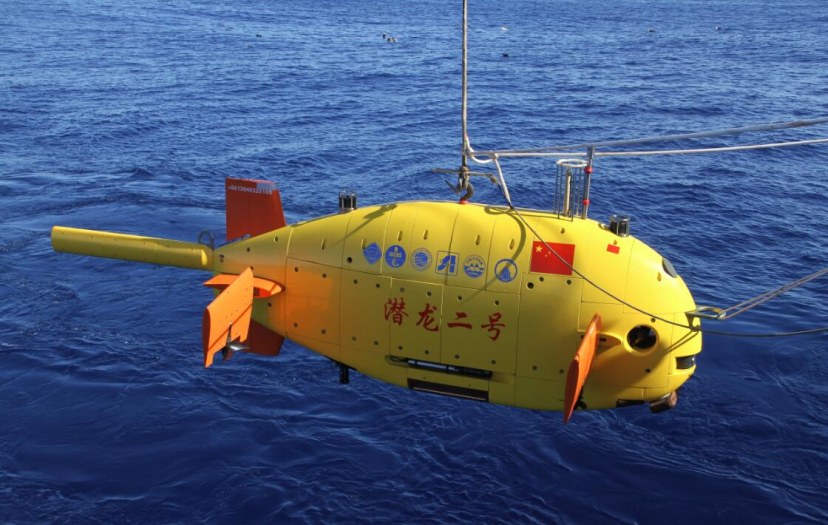 Source: https://economictimes.indiatimes.com/news/international/world-news/china-finds-polymetallic-sulphide-deposits-in-indian-ocean/articleshow/65400113.cms
China's unmanned submersible Qianlong 2 achieved a new record for voyage length and working time during the country's 49th ocean expedition which ended on Sunday, allowing scientists to explore sulfide resources in the seabed of west Indian Ocean.
Chinese research vessel Xiangyanghong 10 reached Zhoushan, East China's Zhejiang Province on Sunday after 250 days in the Indian Ocean, where Chinese scientists surveyed the distribution of polymetallic sulfide, the hydrothermal area, as well as ocean microplastics for the first time, covering southwest and northwest Indian Ocean.
During the voyage, the autonomous underwater vehicle (AUV) operated for 257 hours in nine separate underwater missions and covered 654 kilometers, according to a statement  sent to the Global Times on Monday by the Ministry of Natural Resources.
The AUV helped discover polymetallic sulfide, a mineral resource produced from seafloor hydrothermal activities. The expedition discovered three mineralization zones of polymetallic sulfide, and with the help of Qianlong 2, scientists confirmed the distribution characteristics of the mineral resource.
In 2011, China entered into a deal with the International Seabed Authority for a polymetallic sulfide exploration area of 10,000 square kilometers in the Indian Ocean for 15 years.
The expedition discovered three mineral zones of polymetallic sulfide, which means hydrothermally formed deposits of sulfides and accompanying mineral resources which contain concentrations of metals, including inter alia, copper, lead, zinc, gold and silver.
The international mining industry is interested in the mineral resource because of the gold and silver deposits.
The AUV also succeeded in working without help from its mother vessel and working while using multiple sensor modules, Science and Technology Daily quoted the trip's chief scientist, Tao Chunhui, who is also a researcher at the State Oceanic Administration's Second Institute of Oceanography.
Measuring 3.5 meters long, 1.3 meters high and 0.7 meters wide, the Qianlong 2 was designed by Chinese scientists, and is capable of driving to depths of up to 4,500 meters. The AUV was unveiled in October 2014, and has conducted 50 underwater missions in the last three years, the statement said.
Gan Yanping, a professor at Ocean University of China, told the Global Times that oceanic resources would be an important substitute as inland mineral resources are depleting.
China has made progress in maritime research expeditions with the help of deep-sea exploration equipment, including the Jiaolong, Hailong and Qianlong, which form a complete system of deep-sea exploration for China, Gan said.
China also plans to put three maritime satellites in space to improve maritime research, reports said.
The maritime economy generated 7.8 trillion yuan ($1.22 trillion) in 2017, the State Oceanic Administration (SOA) announced in January.
In the past five years, China has expanded its international seabed mining scope to 86,000 square kilometers in the last five years, CCTV reported.
Leave a Comment
Your feedback is valuable for us. Your email will not be published.