ANNUAL ISA COUNCIL SESSION OPENS IN KINGSTON WITH SPOTLIGHT ON DRAFT REGULATIONS FOR COMMERCIAL DEEP SEABED MINING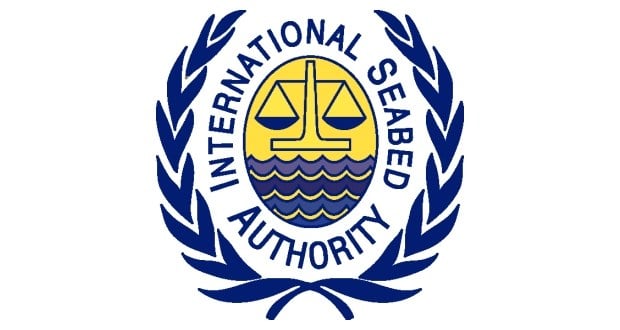 Source: https://www.isa.org.jm/es/node/18970
The 25th Session of the International Seabed Authority (ISA) opened in Kingston, Jamaica, today with its gaze focused on the development of draft exploitation regulations for minerals in the international seabed area, and other regulatory matters.
Representatives from Member States, international organizations, civil society organizations and contractors are gathered here this week to continue their discussions around the draft exploitation regulations, including proposals for the payment mechanism for mineral exploitations.
In his opening statement, ISA Secretary-General, Mr. Michael W. Lodge, acknowledged the work of the Council in shaping the Mining Code, in line with the 2020 target for adoption of the regulations as outlined in the road map agreed by the Council.
"Thanks to the efforts of you and your predecessors here in this Council room, the most innovative legal regime ever designed by humankind for the equitable and sustainable use of natural resources is rapidly becoming a reality," said Mr. Lodge.
"Our urgent task now is to take this regime on to the next level, to prepare the groundwork that will set the conditions for the first applications for plans of work for exploitation and allow those whose exploration contracts were extended in 2016 to understand what they must do to proceed to the next stage," he added.
H.E. Lumka Yengeni, Permanent Representative of the Republic of South Africa to ISA was elected as President of the Session. "I am honoured by the faith the African group has shown in me through its nomination as President and it is a responsibility I take with utmost seriousness and dedication," she said.
In the context of the draft regulation discussions, delegates at the 25th Session will review, amongst other issues: the implementation of the ISA's strategy for the development of regional environmental management plans, the implementation of an inspection mechanism and the precautionary approach, as well as the process for independent review of environmental plans and performance assessments.
Comprising two segments, the annual session includes the ISA Council from 25 February to 1 March. The second part of the 25th Session, including the meetings of the Legal and Technical Commission as well as of the Finance Committee, the ISA Council and the ISA Assembly will be held in July 2019 (from 1 to 26 July).
For more information visit the 25th Session Portal: bit.ly/ISBA_25 
Leave a Comment
Your feedback is valuable for us. Your email will not be published.