RSC ANNOUNCES PLATINUM SPONSORSHIP FOR THIS YEAR'S 10TH INTERNATIONAL MINING GEOLOGY CONFERENCE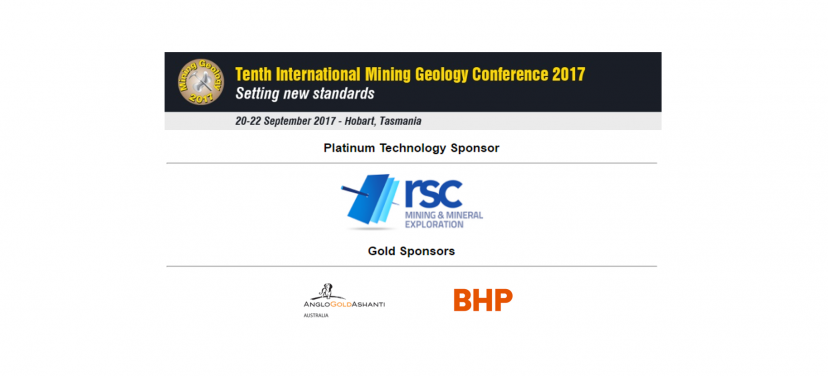 Global consultancy RSC Mining and Mineral Exploration (www.rscmme.com) is pleased to announce that it will be the Platinum Sponsor for this year's 10th International Mining Geology Conference (http://www.mininggeology.ausimm.com.au/).
The International Mining Geology Conference series, jointly convened by the Australasian Institute of Mining and Metallurgy (AusIMM) and the Australian Institute of Geoscientists (AIG), has developed into the premier event in the world of Mining Geology. This years conference will be held in in Hobart, Tasmania from the 20-22nd of September.
RSC Managing Director, and New Zealand Branch AusIMM chair, René Sterk commented that "The theme of 'setting new standards' sits well with RSC as we are constantly developing new tools and systems to improve the quality of our resource development services. Our RSC Resource Intelligence platform and our various sampling, drilling, and assaying quality related work flows continue to add value to our clients. RSC is excited to be showcasing this work at the conference.
We are pleased to be able to support the conference as the premier sponsor and our team is looking forward to being in Hobart in September and meeting with colleagues and clients".
René will be presenting the paper "Public Reporting – New Standards or No Standards" on the second day of the conference.
Leave a Comment
Your feedback is valuable for us. Your email will not be published.