MICHAEL GAZLEY WILL BE RUNNING A SHORT COURSE FOLLOWING THE AUSIMM PACRIM CONGRESS IN AUCKLAND THIS APRIL
Along with co-presenters Shawn Hood, Juan Carlos Ordóñez Calderón and Matt Cracknell, Michael is running a short course following the PACRIM congress which the Australasian Institute of Mining and Metallurgy (AusIMM) is hosting at the Cordis Hotel, Auckland from 3 to 5 April 2019.
PACRIM is a quadrennial geosciences congress that focuses on research, exploration and development of mineral deposits around the Pacific Rim. The congress will showcase leading exploration approaches, newly-developed concepts, including those regarding ore genesis and discovery, and present case studies. Presentations will also include the most recent advances in academic research and geological understanding, regional surveys by government agencies and the industry's latest discoveries and projects – highlighting the importance of the Pacific Rim for global mineral wealth and investment.
PACRIM has broad appeal to geologists, geophysicists and geochemists exploring in the Pacific Rim and beyond, people interested in the mineralisation processes of active tectonic margins and those developing projects that follow discovery in these regions.
An extended program of field trips and short courses will be available pre- and post-congress. This extended program will provide exciting and unrivalled professional development opportunities. You can access information about Michael's short course which is titled "An introduction to machine learning and data analytics" and register here http://pacrim.ausimm.com/workshops/sc5-an-introduction-to-machine-learning-and-data-analytics.
In addition to Michael's short course, the RSC team will also be attending the PACRIM congress. We invite you to join us in Auckland!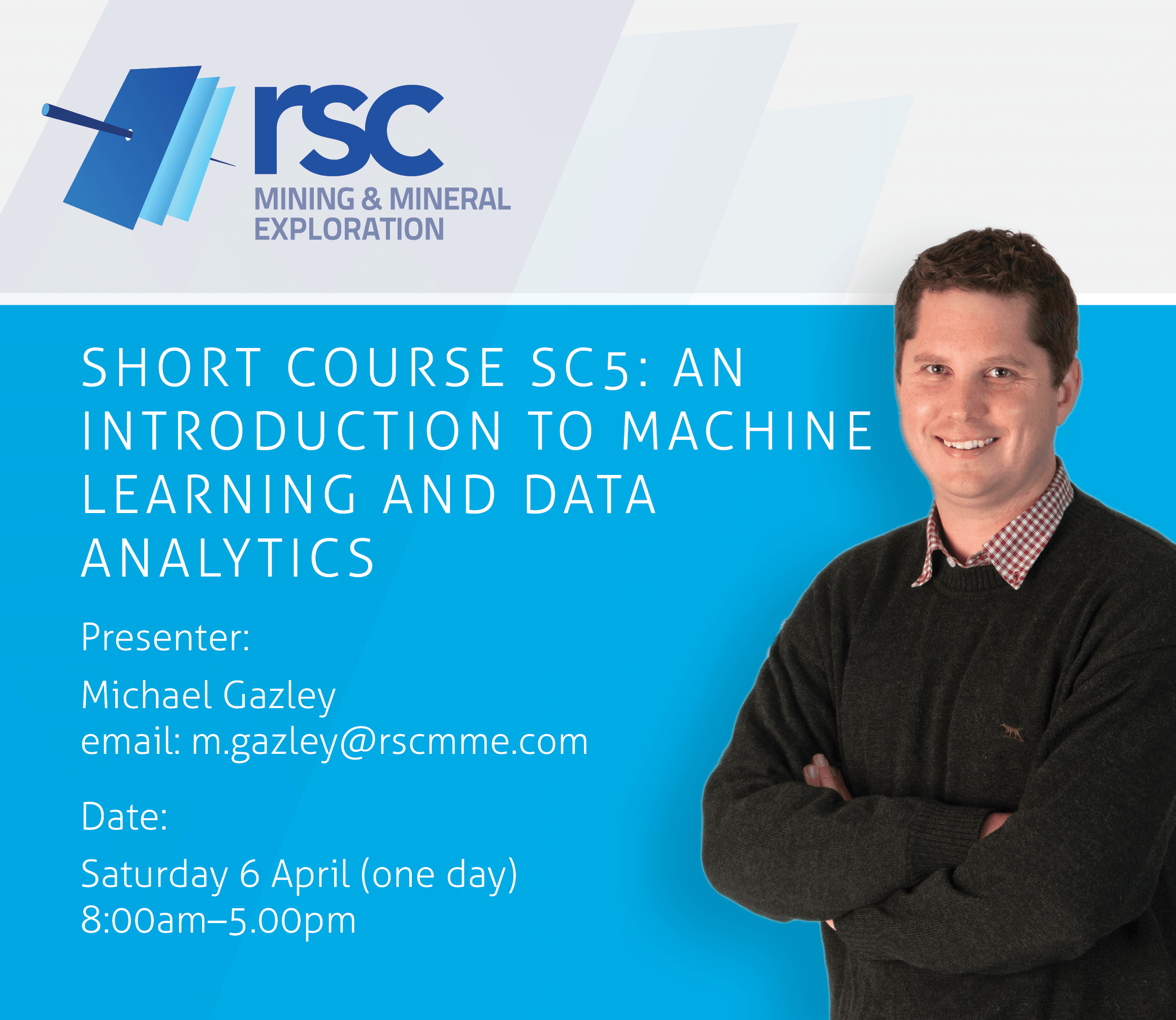 Leave a Comment
Your feedback is valuable for us. Your email will not be published.