PACIFIC OFFSHORE MINING EYES BAY OF PLENTY SEABED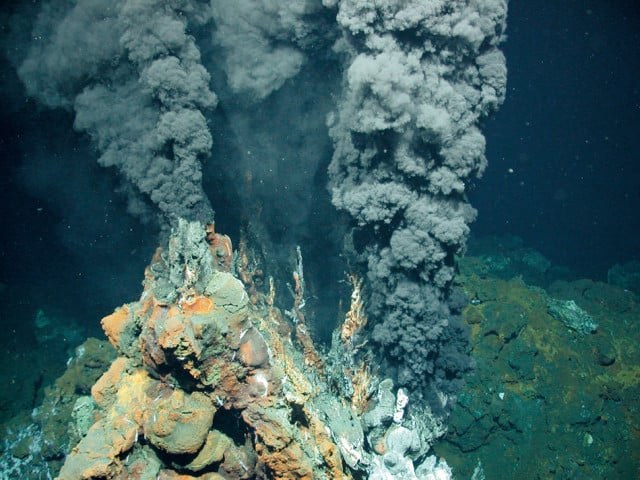 Source: http://www.stuff.co.nz/business/industries/75617622/pacific-offshore-mining-eyes-bay-of-plenty-seabed
A company intending to mine the seabed off Waihi Beach should know within about two months whether they have the go-ahead to explore below the surface.
Auckland-based company Pacific Offshore Mining (POM) has applied for a five-year permit to explore for ilmenite – a titanium-iron oxide mineral – within 12,000 hectares along the Bay of Plenty's East Coast.
As well as ilmenite, the permit would allow exploration rights to iron sands, gold and silver deposits in the seabed at depths of 20-50 metres.
The application area runs parallel to Waihi Beach down to Bowentown, and starts about two kilometres offshore.
No offshore exploration permits currently exist along New Zealand's East Coast.
The application has been met with fierce opposition from the Green Party and environmental groups, who are promising to fight for the seabed.
"We'll fight them on the beaches, we will fight them on the water, and we will do whatever it takes," said Green MP Catherine Delahunty, who's based on the Coromandel Peninsula.
"Give up now," she said.
"This is not going to be worth the money they are going to waste."
The company has an active minerals prospecting permit for 215,700ha – which means it can carry out mapping, hand-sampling and aerial surveys.
An exploration permit is the next step towards full-scale mining, and allows for bulk sampling, drilling and mine feasibility studies.
Even small scale exploration has the potential to cause damage to the marine environment, she said.
"Exploration in the seabed is very technical, it's not like land mining. You're going to have to go into the marine environment, and really they should not bother.
"Economically, it's far more valuable what we have with a beautiful coastline than if we allow some company to come in and have an attempt at something that's both technically difficult and environmentally unsustainable."
Coromandel MP Scott Simpson was keeping an open mind on the application, saying it was too early to take sides.
"It's a very long process and strictly regulated.
"My first thought is just that we have a very rigorous and controlled environmental regime that has multiple steps along the way.
"I think it pays to assess the proprietor on their merits rather than kneejerk up to everything.
"The vast majority of applications come to nothing."
Community group Coromandel Watchdog did share his sentiments, which couldn't understand what the company was looking for.
"Waihi Beach is a totally inappropriate place for seabed mining and we oppose any further degradation of the coastline in Coromandel," spokeswoman Ruby Powell said.
The group can't fight the exploration permit – this can only happen if the company applies for marine consent later down the track.
"The first step for us is making sure we are ready to be engaged in the democratic process."
Pacific Offshore's parent company, Cass Offshore Minerals (CASS), already has active permits on the West Coast in the Taranaki Basin, under Ironsands Offshore Mining Ltd.
Neil Loftus, chief executive for POM and majority shareholder for CASS, did not respond to requests for an interview.
A decision on the permit is expected in "a couple of months", said minerals national manager Ilana Miller for New Zealand Petroleums and Minerals.
But even if the permit is granted, the company would also need resource consent from Bay of Plenty Regional Council before it could start exploring, Miller said.
The application has prompted concern from Raglan-based group Kiwis Against Seabed Mining (KASM), who have called for a moratorium on seabed mining.
"This is the kind of thing the government is trying to encourage," said KASM spokeswoman Cindy Baxter.
"It's a ridiculous notion to have half the New Zealand seabed dug up."
"Pacific Offshore Minerals is buying into a a big fight," Baxter said.
WHO ARE THEY? 
Pacific Offshore Mining's parent company, Cass Offshore Minerals (CASS), is controlled by three directors – Andre Homberg, Neil Loftus and John Vincent.
CASS is registered as a New Zealand company and has 1,665 investors and nine shareholders.
New Zealand-based Loftus owns 72.8 per cent of the company's 34.6 million shares.
12.3 per cent is owned by Caldecott Resources Ltd, which has five shareholders, all in Malaysia and Singapore.
One of Caldecott's shareholders, Singapore-based George Wong, also owns a direct 5 per cent stake in CASS.
5 per cent is owned by a second Singapore-based shareholder, Happy Sim.
The remaining 4.9 per cent is split between Australian-based Honan Investments Pty Ltd and New Zealand-based companies Cre-active Investment Ltd and Tasman Capital Ltd.
POM was formed specifically to "explore and develop" mineral deposits in the East Coast, according to the CASS website.
CASS has labelled the waters off New Zealand an "an untapped mineral resource target of unprecedented scale".
Leave a Comment
Your feedback is valuable for us. Your email will not be published.