PACIFIC-ACP STATES REGIONAL ENVIRONMENTAL MANAGEMENT FRAMEWORK FOR DEEP SEA MINERALS EXPLORATION AND EXPLOITATION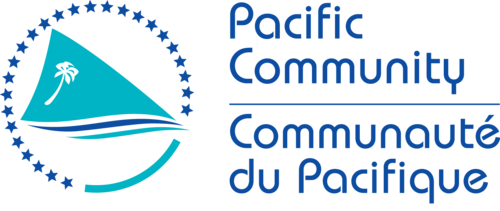 Download report here: http://dsm.gsd.spc.int/images/public_files_2016/REMF2016.pdf
PACIFIC-ACP STATES REGIONAL ENVIRONMENTAL MANAGEMENT FRAMEWORK FOR DEEP SEA MINERALS EXPLORATION AND EXPLOITATION
With increasing activity and interest in deep sea mineral (DSM) resources in the Pacific Islands region, there is a need to put in place legal instruments to govern these resources. It is critical that policies and legislation incorporate environmental management components to ensure that Pacific Island states can conserve and sustainably use their marine resources.
Sustainable development of DSM resources will require environmental, social, political and economic objectives to be balanced. In particular, consideration of existing contributors to national economies through fisheries, tourism, maritime transport and trade is needed, as is consideration of ocean processes, ecological systems and ecosystem services.
Although exploration has commenced in some Pacific Island states, extraction is yet to begin anywhere in the world. Consequently, there are unknowns regarding deep sea environments, methods of mineral extraction and the potential impacts that may arise.
States will need to address a variety of environmental management components in their strategic and project-specific management systems, such as incorporating best environmental practices; environmental impact assessment; and impact mitigation. Equally important is to ensure that industry is held accountable through environmental requirements and conditions placed on approvals, with appropriate enforcement of compliance.
It is critical that decisions are informed by science and society in order to put effective environmental management and protective mechanisms in place. This Regional Environmental Management Framework serves as a guide, pooling current information, examples and resources to inform and support Pacific-ACP states in making decisions on their DSM resources. It has been prepared by the Pacific Community through our long-standing partnership with the European Union. In particular, the suggested template for Environmental Impact Assessment Reports will be of benefit in ensuring that comprehensive assessments are part of any decision-making.
It is anticipated that the Regional Environmental Management Framework will assist Pacific-ACP states by providing an overview of key environment management considerations in a DSM context, and guidance on aspects to incorporate in legal frameworks. It is my hope that this document will be used extensively by Pacific-ACP states and will contribute to the responsible and sound management of DSM research in the region.
Leave a Comment
Your feedback is valuable for us. Your email will not be published.