LEADERS' DECLARATION G7 SUMMIT ACKNOWLEDGES RISKS AROUND DEEP SEA MINING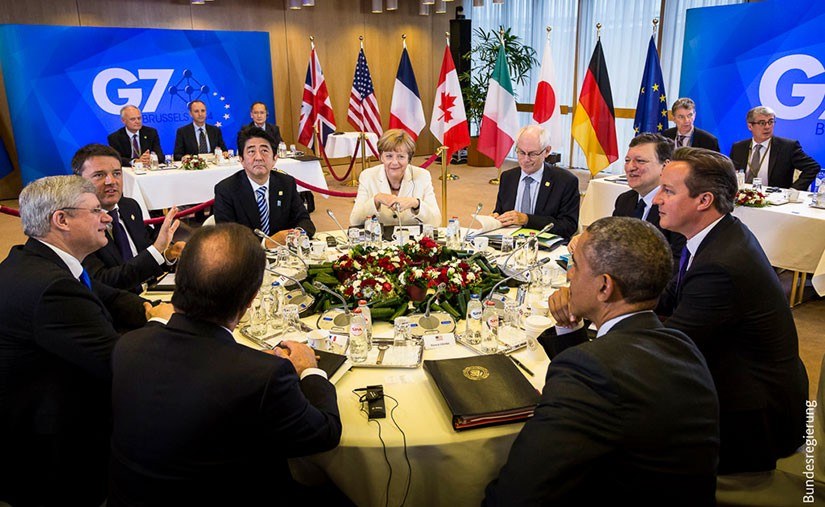 Protection of the Marine Environment
We acknowledge that marine litter, in particular plastic litter, poses a global challenge, directly affecting marine and coastal life and ecosystems and potentially also human health. Accordingly, increased effectiveness and intensity of work is required to combat marine litter striving to initiate a global movement. The G7 commits to priority actions and solutions to combat marine litter as set out in the annex, stressing the need to address land- and sea-based sources, removal actions, as well as education, research and outreach.
We, the G7, take note of the growing interest in deep sea mining beyond the limits of national jurisdiction and the opportunities it presents. We call on the International Seabed Authority to continue, with early involvement of all relevant stakeholders, its work on a clear, effective and transparent code for sustainable deep sea mining, taking into account the interests of developing states. Key priorities include setting up regulatory certainty and predictability for investors and enhancing the effective protection of the marine environment from harmful effects that may arise from deep sea mining. We are committed to taking a precautionary approach in deep sea mining activities, and to conducting environmental impact assessments and scientific research.
Leave a Comment
Your feedback is valuable for us. Your email will not be published.