Chinese Deep-Sea Sub Reports Large Mineral Deposits In Indian Ocean Seafloor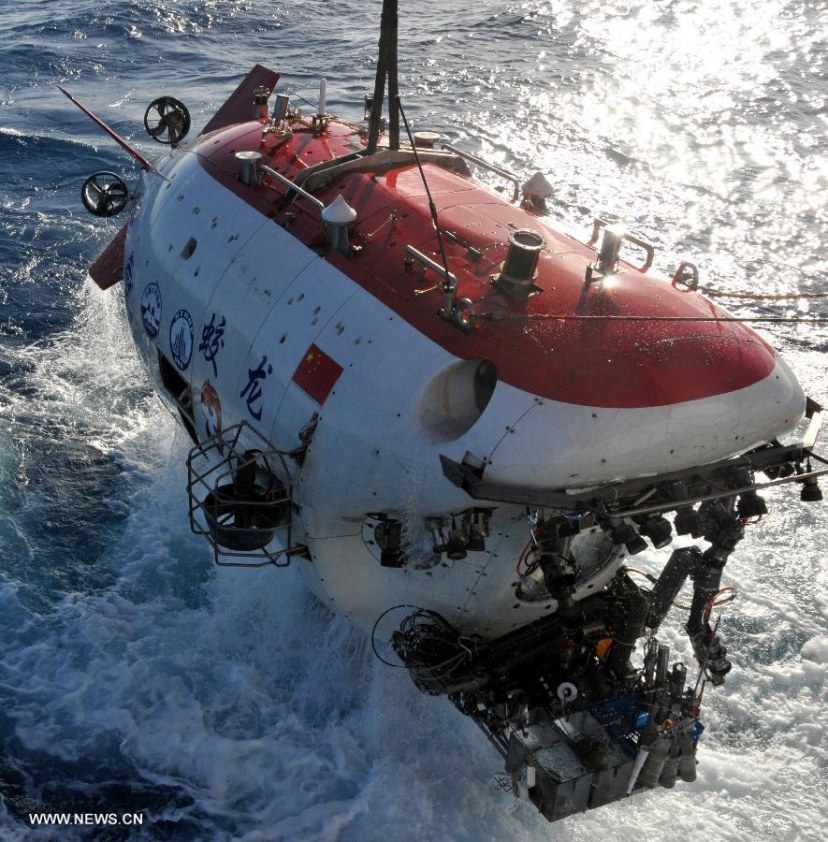 Source: http://www.techtimes.com/articles/40774/20150319/chinese-deep-sea-sub-reports-large-mineral-deposits-in-indian-ocean-seafloor.htm
China has unearthed a massive trove of minerals, including precious metals such as gold and silver, under the Indian Ocean following a 118-day mission to explore the vast ocean's largely uncharted seabed.
After a total of 13 dives into the depths of a 10,000 square-kilometer or 3,861 square-mile area on the southwest Indian Ocean, Jiaolong, the manned research submersible chosen for the mission, reports that it has discovered new hydrothermal "chimney vents," so named because the deep-sea fissures resemble chimneys.
These hydrothermal vents emit hot water with temperatures rising up as high as 300 degrees Celsius are also known as hydrothermal sulfide, which are seabed deposits that contain metals such as gold, silver, copper, and zinc. Various chemical reactions caused the metals to form sulfide and collect at the sea floor to form the chimney vents. The Chinese government says Jiaolong's discovery could help jumpstart research into seafloor sulfide deposits as a resource for various metals.
Although China has 95 percent of all rare metals on Earth, it has recently become the fifth country in the world to develop deep-sea exploration technology. China's strategic location close to the Indian and Pacific Oceans have raised concerns in the other four countries, namely the U.S., Russia, Japan, and France, but experts say China's growing momentum in exploring the depths of the ocean was acquired through a concerted effort, not under-the-table campaigns.
"In fact, China's mining rights in the (Indian Ocean Region) were given six years after a Chinese government-sponsored expedition team found clues of an enormous belt of polymetallic sulfides in a deep-sea rift south of Madagascar,"said Abhijit Singh, researcher at the Institute of Defence Studies and Analysis.
In 2012, China obtained approval from the International Seabed Authority to explore the international seabed region in the Indian Ocean for 15 years. The approval came just after Jiaolong, which was named after a mythical Chinese dragon, reached a maximum depth of 7,062 meters in the Mariana Trench in the Pacific Ocean.
In 2001, China also earned exclusive rights to explore a 75,000 square-kilometer, or 28,958 square-mile, polymetallic nodule ore deposit in the Pacific Ocean.
Jiaolong has also taken home more than 700 samples of hydrothermal fluids and marine life. The submersible has now found its way to its new home port in Qingdao, Shandong Province in the East China region. The port is owned by the National Deep Sea Center, which will manage Jiaolong's future operations, including a new expedition to the northwest Pacific Ocean in June.
Leave a Comment
Your feedback is valuable for us. Your email will not be published.